219-223 Lafayette Blvd South -First Location
[Back to topic list] [Back to South Bend, Indiana - 1940/1974 Topic]
Vehicle sales and service.
This was the first location of Romy Hammes Ford Lincoln Mercury Dealership on April 1, 1940. It was purchased from Holy Cross and Nye. It was later relocated to the second location next door at 219 S. Lafayette. After Romy vacated to this location it was occupied by Moulder Motors Plymouth. Jack Moulder the son, was the dealer following his father. It was a general impression that being a car dealer was not his first choice as an occupation and later became a Security Guard at Notre Dame. He did that job very well enhansing the Universitys relationship at the gate.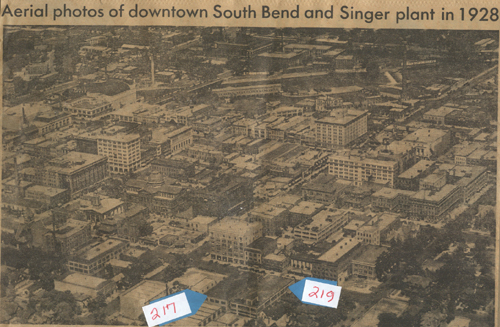 This was a better building since it had a decorative stairway to the second floor office area. It also had an elevator to the roof to store new car inventory.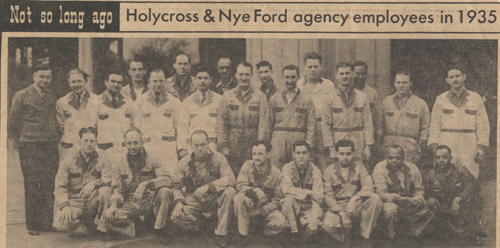 November 1981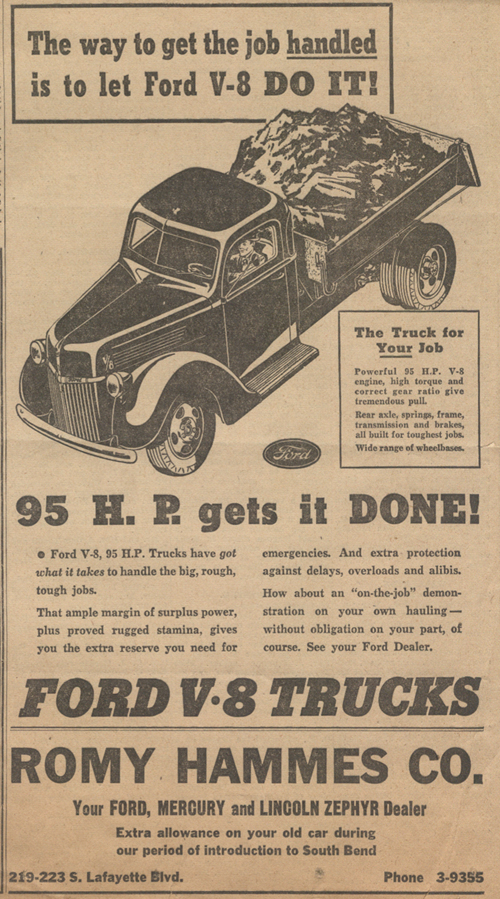 1940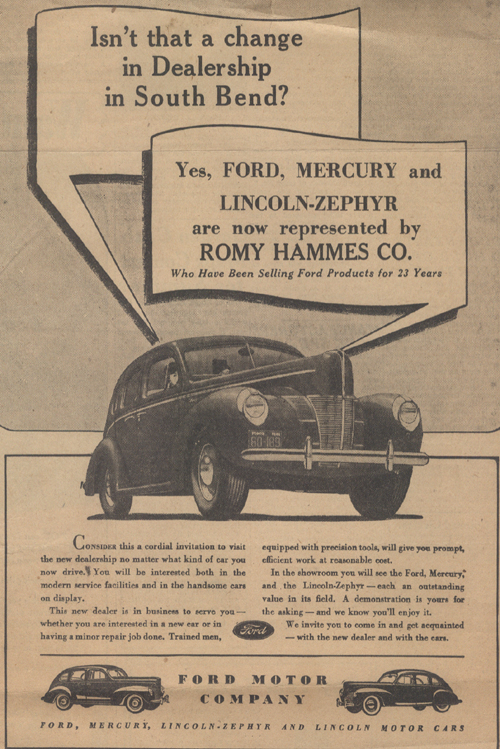 1940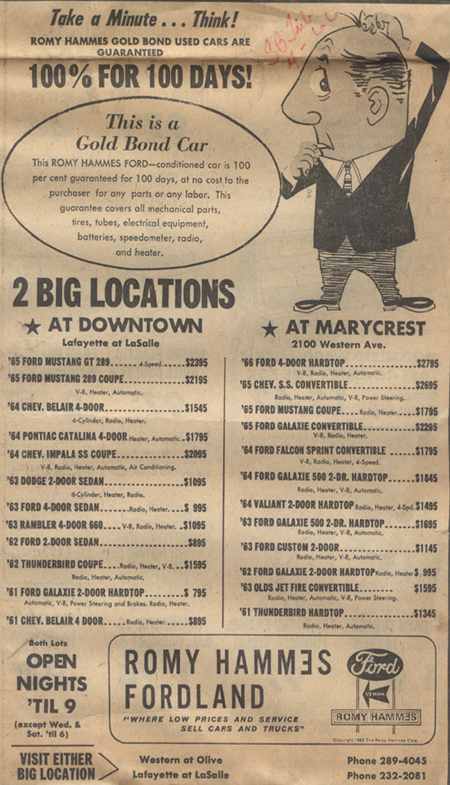 South Bend Tribune April 1966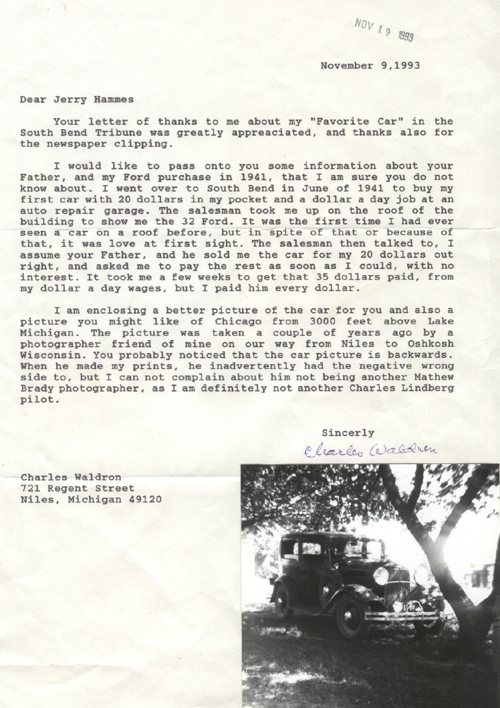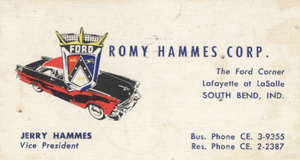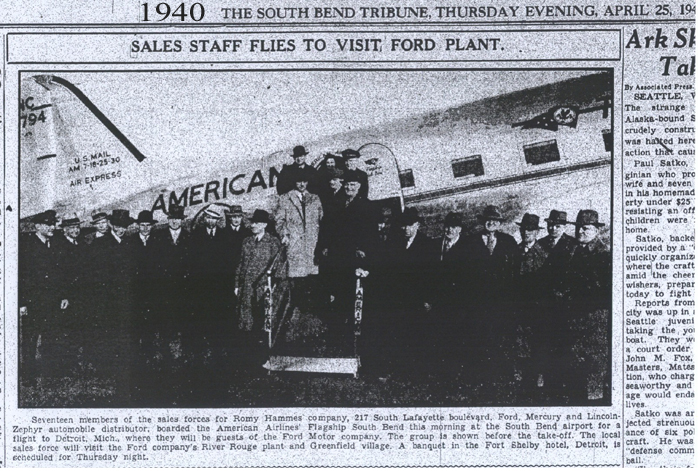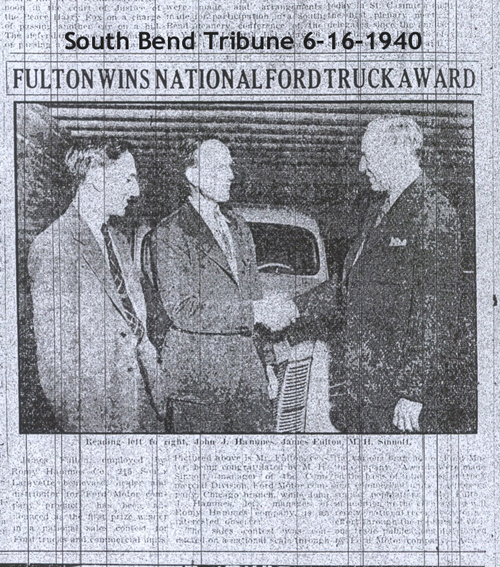 James Fulton employed by Romy Hammes Co. 215 South Lafayette Blvd.
Dealer and distributer for Ford Motor Co. products has been recognized at the first prize winner in a national sales contest for Ford Trucks and Commercial ??.
Pictured above is Mr. Fulton being congratulated by Mr. Sinnott, manager of the ? Division, Ford Motor Co. Chicago branch while John J. Hammes, left, manager of Romy Hammes company is ? ?. The sales contest was ? on a national scale through various branches of company (the final paragraph cannot be determined)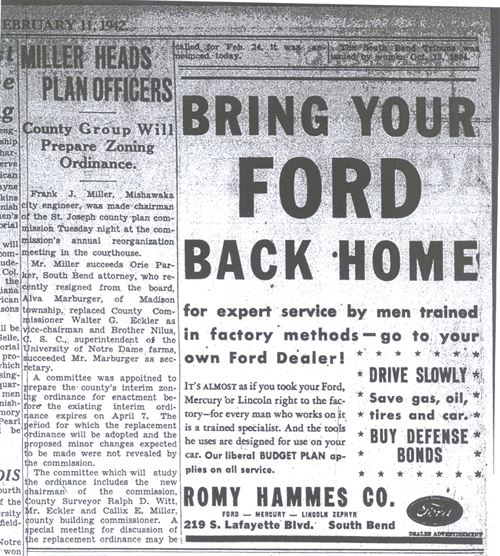 February 11, 1942