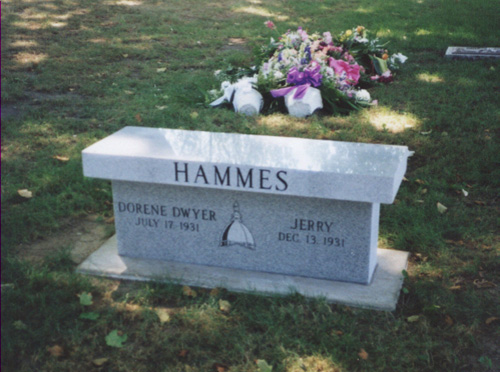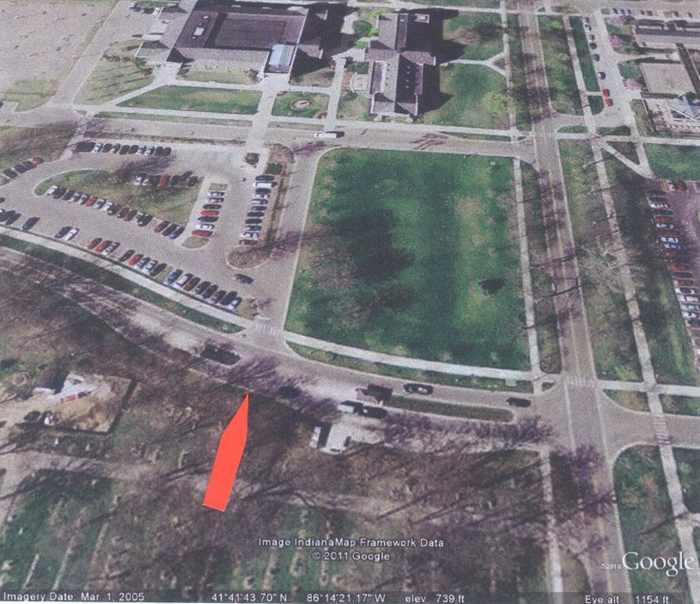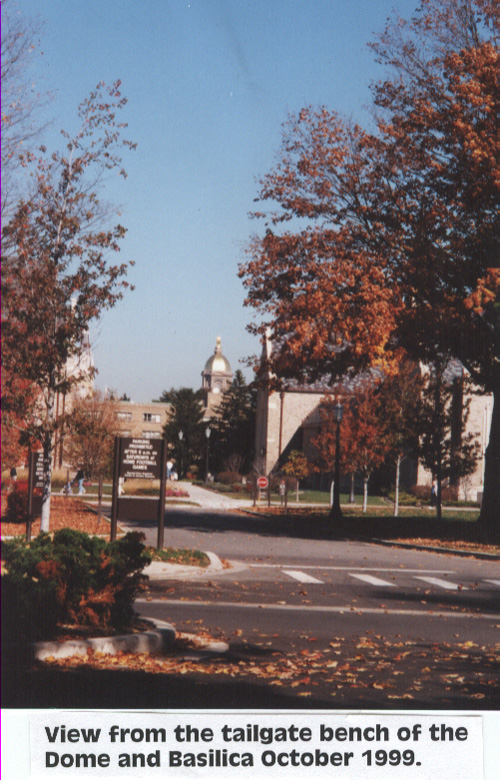 Click Here for related image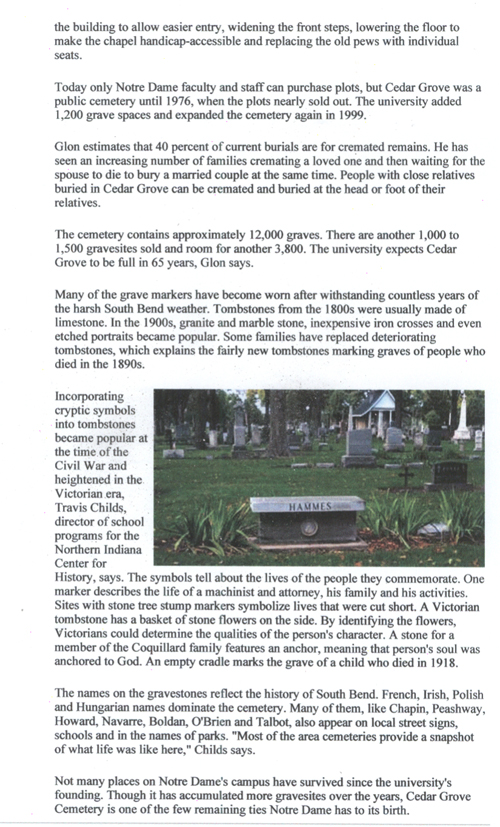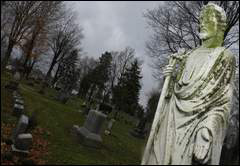 December 05. 2005 6:59AM

ND considers opening cemetery to alumni
'Coming Home' project that would allow graduate burial at Cedar Grove gets positive feedback.

MARGARET FOSMOE
Tribune Staff Writer

SOUTH BEND -- The University of Notre Dame is considering opening Cedar Grove Cemetery to alumni as a final resting place.

Year after year, graduates flock to campus for reunions, wedding, funerals, baptisms and athletic events. For some, the campus becomes a home away from home, said the Rev. William D. Seetch, alumni chaplain.

That's the main reason Notre Dame may open the graveyard to graduates, he said.

"I think it's a good idea. Alumni have had a desire to be here for years," said Leon Glon, the cemetery's sexton. He oversees about 50 burials annually and gives many tours to faculty, staff and visitors.
Dubbing it the "Coming Home" project, the university is actively seeking input from alumni about the proposal.

The cemetery is on Notre Dame Avenue, just north of the university's main entrance. Since the 1970s, because of limited space, burial plots have been available only to Notre Dame employees and retirees.

But that may change.

The university is exploring the possibility of building a mausoleum for above-ground interment of bodies and a columbarium for placement of cremated remains. The mausoleum would be built in the newer western portion of the graveyard, while the columbarium might be created along the northern edge.

The idea came from a suggestion in a letter from a graduate asking that the cemetery be made available to alumni, Seetch said.

The above-ground options would be available to graduates, while in-ground burial plots would remain available only for employees and retirees.

To mark the memory of individuals who already have died and been buried elsewhere, engraved memorial paver stones may be available for placement along pedestrian walks in the cemetery. Each stone would bear the name of the deceased and the year of his or her graduation.

Although cremation used to be prohibited in the Catholic Church, it has been permissible since the 1960s, Seetch said. It formerly was prohibited because it was associated with pagan traditions, he said.

Cremation is now acceptable for Catholics, as long as it is not done for reasons that are contrary to Christian teachings, he said.

Many Catholics in the Midwest are unaware of that fact, although cremation is increasingly popular on the East and West coasts, Seetch said.

A final decision about whether to open the cemetery to alumni will be made by the university's officers, said David Harr, assistant vice president for business operations. No projected prices have been announced.

"We're still putting the final touches together on the business plan," Harr said.

An e-mail survey of alumni regarding the proposal produced more than 13,000 responses, most enthusiastically in favor of opening the cemetery to graduates, Seetch said.

The priest said he gets two or three inquiries a week about interment at Cedar Grove.

Extending cemetery space to alumni would be a fitting extension of the mission of the Congregation of Holy Cross, Seetch said.

Members of the religious order seek to care for students when they arrive on campus. They live in student dormitories and care for students spiritually as they mature, the priest said. "This is a way of taking care of someone at the end of their life. It's a way of extending our caring," he said.

Seetch hopes details will be settled and construction can begin within the next year. If so, graduates might be able to reserve their final resting place in the cemetery by early 2007.

In the meantime, Seetch advises alumni to "get plenty of rest, use sunscreen and eat their oat bran," because it's too early to start taking reservations.