February 28, 2012

Hello Mike Walker,

You, as the proud son of Sgt. E8 Cecil C. Walker, I wanted to let you know about the admiration I had for your Dad. The short time I knew him he was admired by me and others for his humility in whom he was. In addition his respect towards me as a draftee private was extraordinary. This occurred while I was stationed with the VFIS located in the 5th Army Headquarters building in Chicago, IL from March 1, 1954 and discharged on October 7, 1955. Me being an office clerk, I had contact with him while he was stationed at VFIS at Pershing Road in Chicago IL.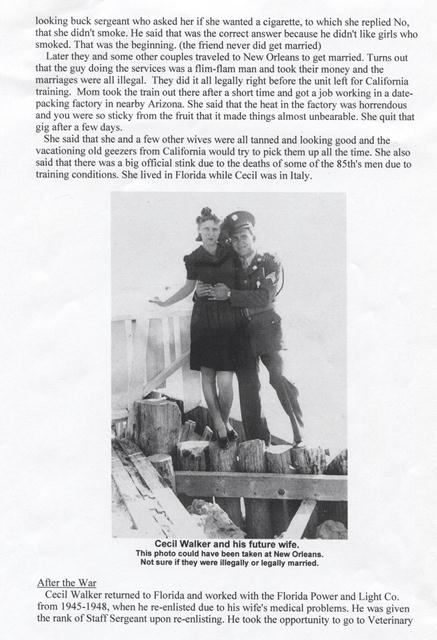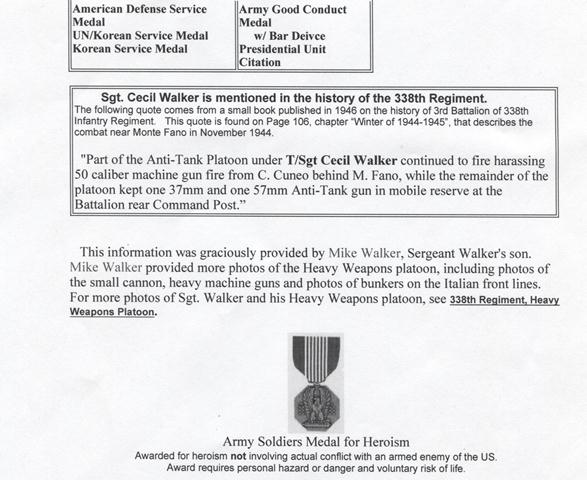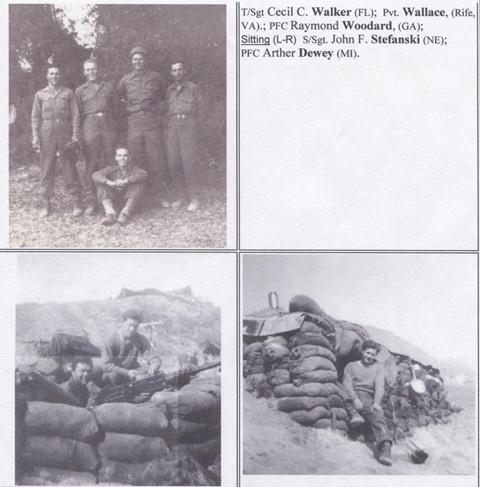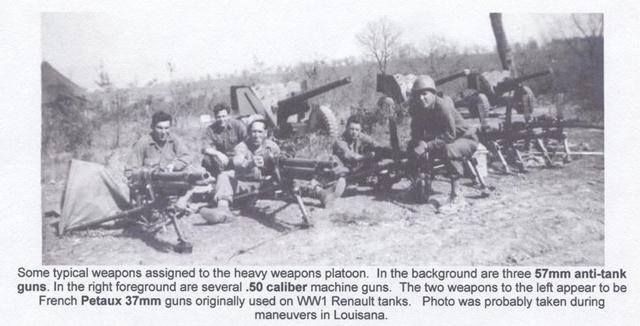 THE GREATEST GENERATION

Main Menu of
Biographies of G.I.'s

Biographies of the men who fought in Italy.
While reading about battles and strategic campaigns, it is easy to forget about the men who were involved and how the war impacted their lives. So, this is intended to put faces and personal stories to the Italian Campaign. The title of this page was borrowed from a recent book published by Tom Brokaw. This is a tribute to the soldier's who served their country by telling their story.
A brief biography is provided on each of these soldiers, along with a photo or two. This provides a glimpse into the lives of the men who fought in Italy. Click on the photo or name to open up the biography sheet. The names are in no particular order. I began with my Dad and listed them as I recieved the biographies. I listed one of my uncles last, since he did not serve in Italy.
I will add more biographies as I receive them. One stipulation is that I have a photo of the individual in uniform.