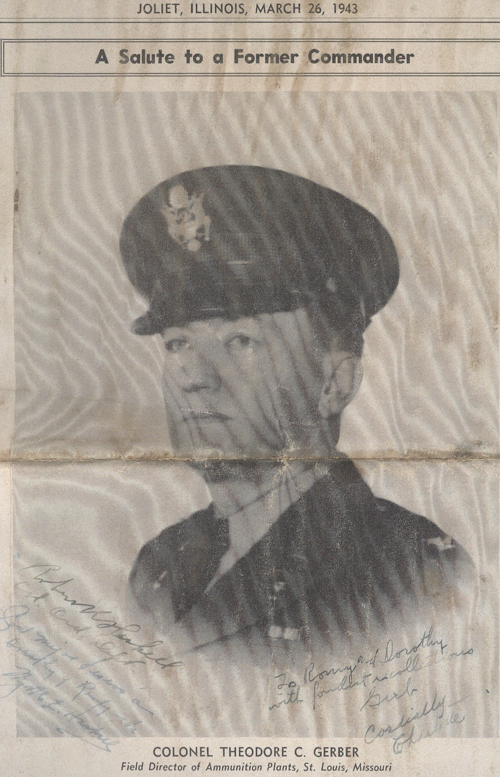 Col. Gerber was kind enough to have my transfer orders to the
transportation school in Aberdeen Maryland. Cp. Sandy Perry
requested through Col. Schmidt to be transferred to his office in Chicago.
This being orders to transfer to two different places caused me a problem with a
Second Lieutenant but I conned my way to go to Chicago.