The Arnage T, however, is designed for more aggressive drivers and has a firmer suspension. It also rides on larger 19-inch wheels and performance tires, versus the 18-inch rims and rubber on the R. The Arnage T's standard stability control system can be switched off for high-performance driving without electronic traction aids, though the thought of forcing a $264,000 sedan through a sharp turn at high speed and coaxing it into a controlled slide with the back end coming around is mind-boggling.

An international jury of artists, writers and designers has chosen the the bentley Arnage T as the world's most beautiful luxury car described as "a... car that maintains the formal philosophy of the brand and underlines the quality of the body and equipment with the best and typical British refinement." Presented in March 2003
Click FOR SALE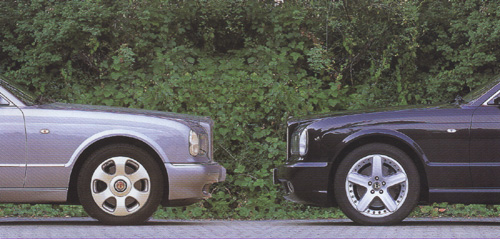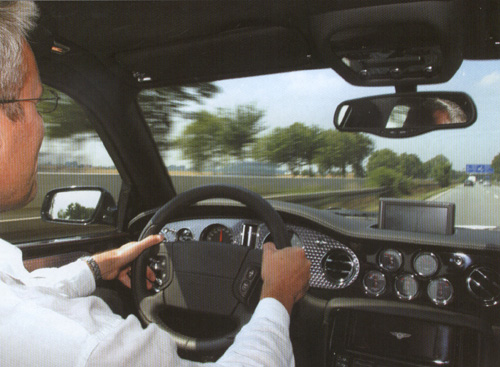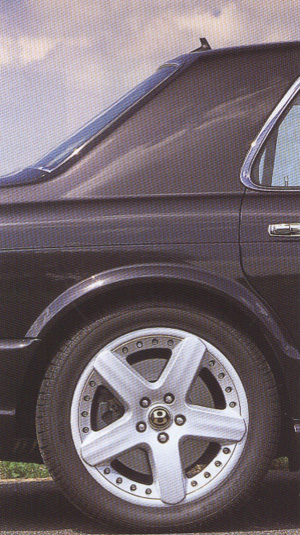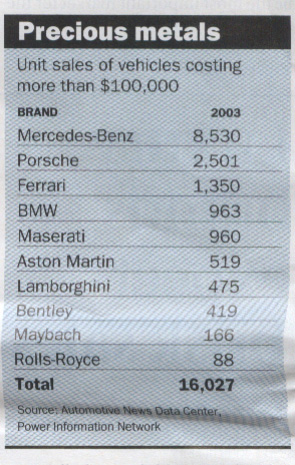 Automotive News June 14, 2004
You get a HONK HONK! Instead of a beep beep
Burgundy over Black
Chrome grill
Chrome wheels
Chrome mirror caps
2005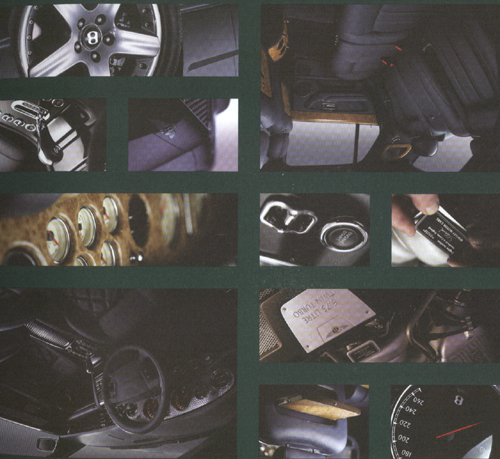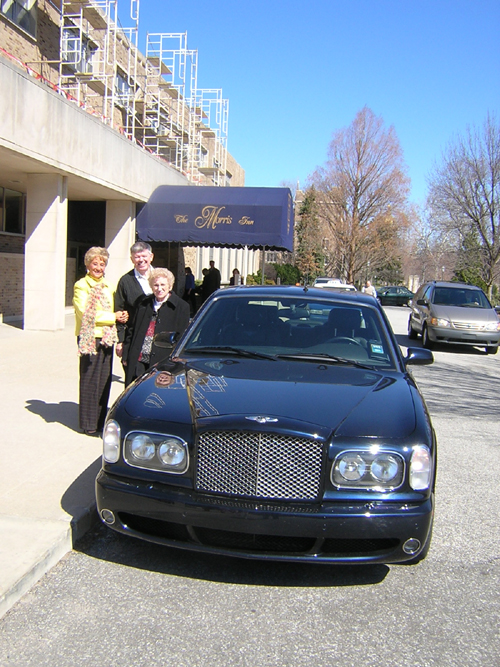 Ceal and Dorene April 3, 2005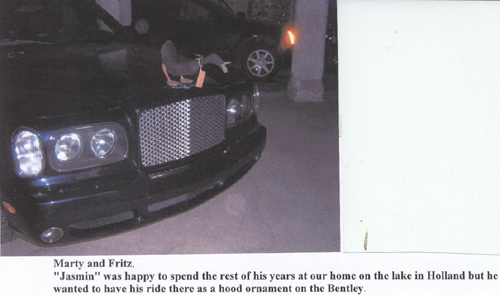 2006 Bentley Arnage Model Update
Diamonds and Bentleys, Forever
Bentley will produce only 60 Arnage R Diamond Series sedans, further elevating the brand's exclusivity.
Originally published 03/30/2006Written by Jim Gorzelany and Matthew de Paula

To commemorate 60 years of production at its Crewe, England, assembly plant, Bentley is taking luxury to a new level with its 2006 Arnage R Diamond Series sedan. Only 60 will be made.

The Diamond Series differs from other Arnage R sedans in that it has stainless-steel mesh inserts in the front bumper, larger 19-inch wheels, diamond-quilted leather upholstery and special "diamond-quartered" wood trim, where a plank of wood is split into four and the pieces are aligned so that the grain creates a diamond pattern. There are also special emblems inside and out.

The Arnage Diamond Series resurrects Bentley's "Flying B" hood ornament, which hasn't seen use since the T Series of the late 1970s. Seven paint colors - called "heritage" because they were available on Bentleys in the past - are unique to the Diamond Series. But customers can opt for any of the 41 exterior paint and 27 interior leather options available on other Bentleys.

More than half of all Bentleys are customized beyond the staggering standard list of choices, with the company's Mulliner division able to satisfy virtually any whim. Bentley even offers armoring for VIPs seeking extra protection.

The Arnage R Diamond Series is mechanically identical to the regular Arnage R, equipped with a twin-turbocharged 400-hp 6.75-liter V8 and a double-wishbone front and rear suspension. 2006 Bentley Arnage RL

Other variants of the Arnage include the higher- performance Arnage T - with increased output of 450 hp and an earth-moving 645 pound-feet of torque from the 6.75-liter V8 - and the stretched Arnage RL limousine, which has the same engine as the R.


A four-speed automatic is the only available transmission. The Arnage gets an estimated 10 mpg city/14 mpg highway and therefore is subject to a federal gas-guzzler's tax.

Aside from the new Diamond Series, the Arnage carries over unchanged from 2005, when it was redesigned.

Although its potent engine and sophisticated suspension do allow surprising agility for such a large car, the Arnage is saddled with nearly three tons of weight (between 5,699 pounds and 5,854 pounds), and so it shouldn't be thought of as an agile sport sedan. Bentleys have always been known as drivers' cars - as opposed to Rolls-Royces, which have traditionally been built for those who prefer to be driven - and the Arnage R and RL's computer-controlled, double-wishbone suspension skew more toward comfort than lively handling. For example, the rear axle is engineered to move rearward slightly when it hits a bump to help absorb the jolt and keep it from reaching passengers.

The Arnage T, however, is designed for more aggressive drivers and has a firmer suspension. It also rides on larger 19-inch wheels and performance tires, versus the 18-inch rims and rubber on the R. The Arnage T's standard stability control system can be switched off for high-performance driving without electronic traction aids, though the thought of forcing a $234,000 sedan through a sharp turn at high speed and coaxing it into a controlled slide with the back end coming around is mind-boggling.

The level of quality and beauty inside the Arnage is staggering, with impeccably finished wood veneers, glistening chrome, buttery leather and plush lamb's wool carpeting. Folding wood panels conceal controls that aren't often used in order to minimize clutter. The navigation screen has been relocated to the top of the dash and also folds out of view when not in use.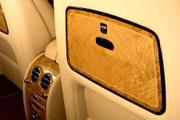 In the new R Diamond Series, a piece of oak is quartered and veneers are arranged so that the grain creates a diamond pattern, seen here on a folding picnic table.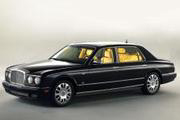 2006 Bentley Arnage RL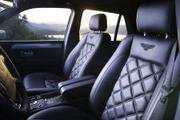 2006 Bentley Arnage T